vs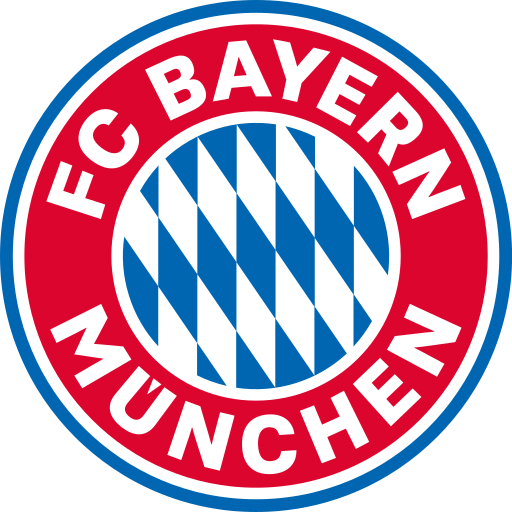 SV Werder Bremen vs Bayern Munich Biljetter

Filtrera
Kategori
Info
Typ
Quantity
Pris
Kategori
Info
Typ
Quantity
Pris
Best Available
Single Tickets Only!
Any Available Single Tickets.

€180.00
Away Section
Single Tickets Only!
Tickets In the Away Fans Section.

€250.00
Category 2:
Short Side (Behind The Goal) Tickets.

€275.00
Category 1:
Long Side / Corner Tickets.

€380.00
Category 1 Premium
Long Side Lower 1st or 2nd Tier Tickets.

€550.00
Information om SV Werder Bremen vs Bayern Munich fotbollsbiljetter

Anmärkningar Du måste läsa och veta om innan du köper SV Werder Bremen vs Bayern Munich Biljetter:
Evengemangs datum och tid kan ändras - dessa förändringar är inte anslutna till Football Ticket Net men den officiella arrangören - du bör då och då kontrollera rätt datum och tid och gör dina personliga ärenden för att delta i matchen på den nya datum och klockslag . Vi är ledsna men ingen återbetalning kan göras för omplanerade matcher - biljetter kommer att gälla för det nya datumet och tiden.
De kategorier som används av fotboll Ticket Net liknar inte alltid de kategorier som används av den officiella arrangören. Det exakta området, rad- och stolplatser kan inte vara känt på förhand. Förutom om man köper enkelbiljetter, biljetter garanteras i par - om du vill ha biljetter tillsammans mer än i ett par kontakta oss och vi kommer att göra vårt bästa för att uppfylla din begäran.
Fotboll Ticket Net är en marknadsplats som specialiserat sig på slutsåld och svår att skaffa fotbollsbiljetter, Fotboll Ticket Net är inte ansluten, inte fungerar med och inte kopplat till på något sätt till någon officiell arrangör, lag, plats eller biljettkontor. De flesta av våra biljetter som säljs överstiger det nominella värdet, dessa priser bestäms enligt efterfrågan och svårt att få tag på, vilket innebär att det pris du ser på din biljett inte kommer att likna vårt pris för de skäl som nämnts tidigare.
Alla betalda ordrar är slutgiltiga och garanterade, vi är ledsna men inga cancellationer kan göras. På grund av det faktum att när din beställning är godkänd kommer vi omedelbart att bekräfta dina biljetter med våra leverantörer eller med den andra sidan (säljarna).
Fotboll Ticket Net garanterar att leverera biljetter endast i en trygg och säker process och i tid för att se matchen. Biljetterna skickas till dig så snart som möjligt, vanligtvis 3-7 dagar före matchen och i de flesta fall anländer biljetterna till våra kunder 1-2 dagar innan matchen eller ibland till och med på match-dagens morgon. Vara säker på att vi alltid kommer att leverera biljetter till våra kunder i tid och du kommer att ha dem i handen innan matchen börjar. Våra leveransmetoder är (beroende på matchen): rekommenderad post, hotellets reception eller concierge tappa upp, plockade poäng (en plats planeras i förväg för att träffa en av våra leverantörer eller privatpersoner) eller en e-biljett (skickas via e-post) .
Fotboll Ticket Net rekommenderar att innan du köper biljetter på dess webbplats att försöka köpa biljetter direkt från dom officiella arrangörerna först - om inga biljetter (slutsålta) eller biljetter är endast tillgängliga för medlemmar (svåra att få tag på) - Fotboll Ticket Net är din optimala källa för att köpa dina biljetter tryggt och säkert.
Fler SV Werder Bremen matcher

VS

SV Werder Bremen vs TSG 1899 Hoffenheim
German Bundesliga
Weserstadion
, Bremen, Germany
Bremen, Germany
02/04/23 Sun 17:30

VS

FSV Mainz 05 vs SV Werder Bremen
German Bundesliga
Opel Arena
, Mainz, Germany
Mainz, Germany
08/04/23 Sat 15:30

VS

SV Werder Bremen vs SC Freiburg
German Bundesliga
Weserstadion
, Bremen, Germany
Bremen, Germany
16/04/23 Sun 15:30

VS

Hertha Berlin SC vs SV Werder Bremen
German Bundesliga
Olympiastadion
, Berlin, Germany
Berlin, Germany
22/04/23 Sat 15:30

VS

Schalke 04 vs SV Werder Bremen
German Bundesliga
Veltins Arena
, Gelsenkirchen, Germany
Gelsenkirchen, Germany
29/04/23 Sat 18:30
Visa alla SV Werder Bremen matcher

Fler Bayern Munich matcher

VS

Bayern Munich vs Borussia Dortmund
German Bundesliga
Allianz Arena
, Munich, Germany
Munich, Germany
01/04/23 Sat 18:30

VS

SC Freiburg vs Bayern Munich
German Bundesliga
Schwarzwald-Stadion
, Freiburg, Germany
Freiburg, Germany
08/04/23 Sat 15:30

VS

Manchester City vs Bayern Munich
Champions League Quarter-Finals 1st Leg
Etihad Stadium
, Manchester, United Kingdom
Manchester, United Kingdom
11/04/23 Tue 20:00

VS

Bayern Munich vs TSG 1899 Hoffenheim
German Bundesliga
Allianz Arena
, Munich, Germany
Munich, Germany
15/04/23 Sat 15:30

VS

Bayern Munich vs Manchester City
Champions League
Allianz Arena
, Munich, Germany
Munich, Germany
19/04/23 Wed 21:00
Visa alla Bayern Munich matcher

Ring mig
Vi kommer att ringa dig kostnadsfritt
Din begäran har skickats
Kundservice / öppettider
Monday - Thursday: 8AM - 5PM (GMT)
Friday: 8AM-3PM (GMT)
Saturday - Sunday: 9AM - 2PM (GMT)
Kontakta oss via e-post